Forthcoming Poetry Collection (Summer 2023)
May We Learn from the Earth: Nature Poems and Reflections on the Environment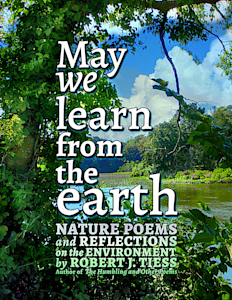 Available Summer 2023:
Official description:
"Following his acclaimed debut,
The Humbling and Other Poems
, Tiess delivers clear, captivating, and compassionate poetry contemplating Earth and nature.
From the opening poems, we become reacquainted with the natural realm, where we may muse on mountains, reflect on rivers, philosophize in forests, and celebrate creation everywhere.
As we journey into Earth, the Beautiful, from canyons to coasts and valleys to vistas, we grow more mindful of the environment, ecology, and eventually Earth, the Besieged.
Insightful, inspiring, and impassioned with a lyrical love of life, this timely and truthful collection can be enjoyed by nearly everyone, from budding poetry enthusiasts and nature lovers to environmental champions and beyond.
In hopes of encouraging environmental interest and awareness, the author offers optional reading content, including a series of brief but thought-provoking essays meditating on nature, a concise glossary of Earth terms, reading suggestions, and more for readers to discover and explore."
---
Debut Poetry Collection (2022)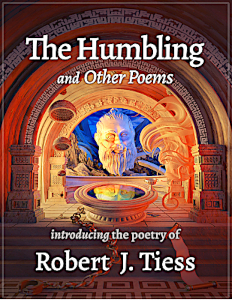 The Humbling and Other Poems
is now available in
print and multiple digital formats
(Kindle, Nook, Kobo, more).
Official description:
"An 'Editor's Pick' in the June 20, 2022 issue of
Publishers Weekly
, this masterful, inspiring, and critically-acclaimed debut poetry collection features over 100 memorable poems on humility, hope, love, justice, peace, and more."
(
read the full reviews
)
From the Author:
my first poetry collection covers a wide variety of topics and poetic styles which can appeal to both new and experienced readers of poetry.
In the interests of promoting poetry and making it more accessible to readers, I include some "bonus materials" at the end of my book: a glossary of poetry terms, three concise essays, a brief autobiography, poetry reading recommendations, and more.
---
About My Ecopoetry + Other Poetry
For my
ecopoetry
and nature poems, please look to my forthcoming book,
May We Learn from the Earth: Nature Poems and Reflections on the Environment
(July 2023).
Additional ecopoems, nature poems, and more
can be found on my poetry feed at AllPoetry.com
.
What's an ecopoem? Ecopoetry explores aspects of the environment with a particular emphasis on ecology/ecological considerations and/or environmental issues
.
Another way to think about it: an "ecopoem" is a kind of "nature poem," but not all "nature poems" are ecologically-minded or focused on topics such as environmental conservation, pollution, natural resources (and their depletion), natural habitats, biomes, extinction of species, or deforestation.
As a lifelong poet, I remain devoted to the reading, writing, education, and appreciation of the art of poetry in all its varieties - formal (classic + invented forms), rhyming, blank verse, metrical, vers libre, concrete, haiku, from the brief to the epic.
I endeavor to write accessible yet intriguing and audibly enjoyable poems. I try to invest much attention in all aspects of a poem, including its sound (rhythm, assonance, consonance, periodic rhymes), imagery, metaphors and similes, symbolism, occasional allusions, and more.
While I've been writing poetry since the 1980s, I published my first general poetry collection,
The Humbling and Other Poems
, in April 2022.
My second poetry collection (forthcoming in 2023) will focus mostly on my nature poems and ecopoetry.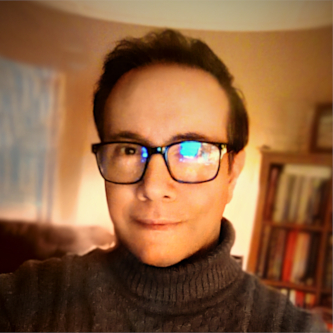 About the Poet
Why you haven't seen much of my work until the last few years? I willfully refrained from publishing too much of my work in the past; instead, I preferred to invest those years in studying and developing my craft and my ideas while also pursuing and expansive array of intellectual interests and modes of artistic expression (e.g. music, sculpting, visual arts in natural and digital media).
Over the last several years, I have been submitting and publishing a wide range of new poetic works in conjunction with AllPoetry.com and other poetry prompts/challenges/contests.
I've participated in over 1,700 poetry challenges at AllPoetry.com. I am inspired by - and deeply grateful for - all of my readers, especially their enthusiasm and encouragement for my efforts.
In late 2021, I established accounts at Instagram and Twitter (links below) to promote my works through excerpts, pairing them, at times (if only experimentally) with various artworks and photographs of mine. More generally, I intend to utilize those platforms to promote the joy of and respect for poetry and poetics (e.g. my
"Thinking Like a Poet" series of posts
).
Here is my AllPoetry URL, where I offer some more insight into my poetry and views:
https://allpoetry.com/Robert_J._Tiess
)
One thing I do like to point out: any first-person poem of mine involves a narrator; the poet is rarely, if ever, the speaker in any poem here. Like any writer of stories, I enjoy exploring and presenting perspectives through various characters.
---
Free Poetry Guides
Over the years, I developed a number of
free poetry guides
for the public for
Middletown Thrall Library
as part of our perpetual promotion of
National Poetry Month
.
These guides can be downloaded from here or
there
:
Poems © Copyright 2022 Robert J. Tiess